21 мая 2013
OWOX company held the first conference on analytics in Ukraine — Analyze! This event is aimed to help businesses make right decisions and to increase their main e-commerce KPI's.
Analyze! was attended by owners of online-businesses and heads of the e-commerce departments in multichannel retail chains as well as heads of web-analytics departments, analysts and digital marketers.
The conference gathered representatives of more than 120 companies. It means analytics to become the milestone of business processes of the most successful Ukrainian internet companies.
Thus, according to the aim and mission of the event, OWOX invited the most experienced and respectable analysts working for the digital business leaders in CIS.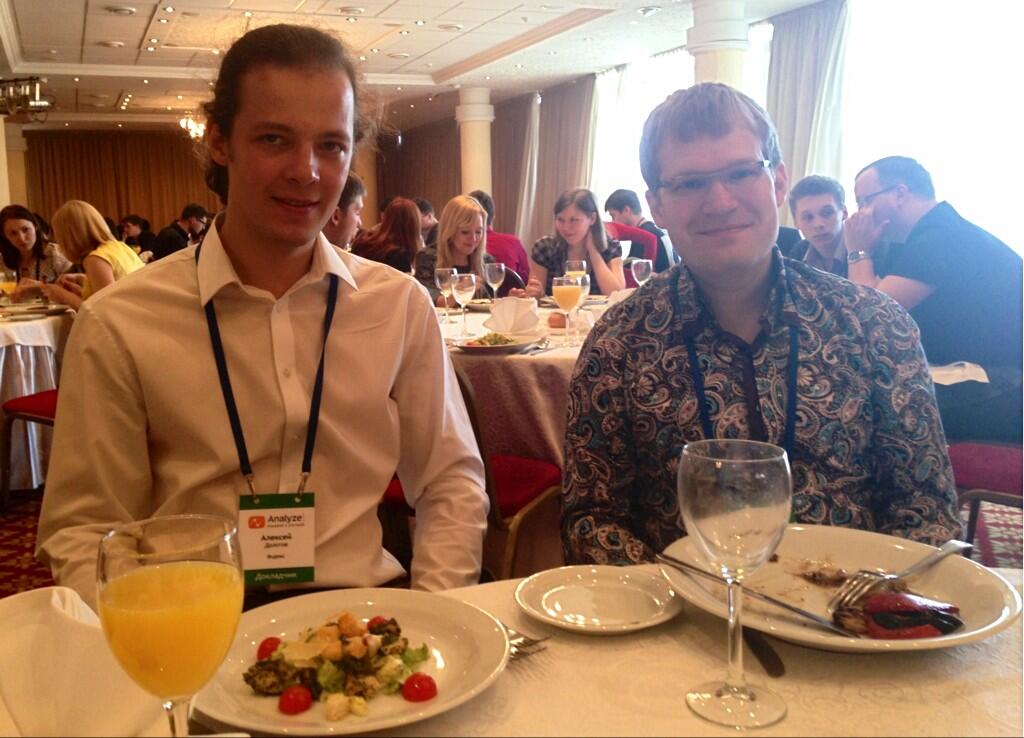 The conference agenda included:
Vitaliy Myshlaev, CEO of 'Sila Uma' digital marketing agency. The report on Analytics and Communication based on user's behavior.
Oleg Basha, Chief Development Officer in Emailvision.com. The report on email marketing based on analytics of Customer Intelligence client database — the unique email marketing instrument.
Ilya Boltnev, Head of Internet marketing department at Mail.ru e-commerce projects. The report on analytics in Big Data era.
Ilya Barmenkov, leading analytics specialist at I-Media (ex-leading analytics specialist at AdLabs). The report on analytics for B2B projects.
Alexander Anikin, Head of Analytics department at Wikimart.ru (russian marketplace, annual revenues — $110 mln). The report on development of the personal analytics system.
Alexey Dolotov, Head of Analytics and research department at Yandex. The report on place of analytics in business processes of the company.
Vlad Flaks, CEO at OWOX, submited two reports. The first report on unusual examples of analytics usage in e-commerce based on OWOX experience. The second report on up-to-date technology — Universal Analytics and its benefits to the multichannel retailers.
Сonference was concluded with the discussion panel driven by Vlad Flaks, where participants asked their questions to the speakers and members of the panel.